Order our Waterproof Pigeon River Country Map and Book.
Discovery Center Mailing List
There are no upcoming events at this time
A Recreational Passport is required for vehicles entering all state forest campgrounds and state parks. It's also required for parking at the trail heads of all pathways, except Green Timbers. Get an annual passport with your Michigan license plate, any DNR office, or online at www.michigan.gov/recreationpassport. Additional fees are levied at campgrounds for overnight camping.
Campsites in all state forest campgrounds are available on a first-come, first-served basis. The campsites have fire rings, picnic tables, vault toilets, and potable water. Self-registration information is in each campground. Put cash or check in the registration envelope and then into the pay post.
You may camp for no fee anywhere on state forest land as long as:
The area is not posted "No Camping."
You are at least a mile from a designated state forest campground.
You are at least 600 ft from the posted sinkhole lakes in the PRC.
You follow all state land rules.
You post a Camp Registration Card (PR 4134) at your campsite. The card is also available at DNR offices.
You are not camping with horses.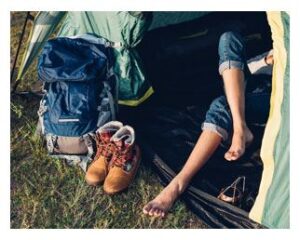 Pickerel Lake Campground was once the site for a CCC Camp in the mid-1930's. This is is the PRC's largest and most popular "family" campground. The 39-site campground is on the shore of Pickerel Lake. It has an excellent swimming beach, with boat launching site, area for day use picnicking, hiking trail around the lake and room for large camping rigs. Rainbow trout (planted) bass and blue gill may all be found here. An All Species Fishing License is required and fishing is allowed from the last Saturday in April through September 30th only. Elk, wild turkey, deer and other wildlife can be seen in the area.
No gas motors are allowed on the lake. No dogs are allowed in the picnic area. This is the most handicap assessable campground in the Forest. During the summer months, host campers are on hand to help maintain the campground, answer questions and provide assistance.
There is a scenic vista overlooking the Sturgeon Valley one mile south of the campground. This is a great place to view Michigan's fall colors.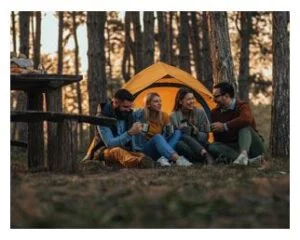 Pigeon Bridge Campground is located near the bridge across the Pigeon River on Sturgeon Valley road. This ten-site campground has easy access for visitors and offers hiking, cross-country skiing, and trout fishing in the crystal clear Pigeon River. It can accommodate large camping rigs and is the trailhead for the Shingle Mill Pathway and the High Country Pathway. A hand pump water well is available on site.
Pigeon River Campground is located on the banks of the Pigeon River about one mile from the Forest Headquarters. This 19-site campground has an excellent flowing well, excellent brown, rainbow and brook trout fishing, and has ample space for larger rigs. The Shingle Mill and High Country Pathways run through this campground. Other activities include hunting, blueberry picking, wildflower and wildlife viewing, cross-country skiing and snowshoeing.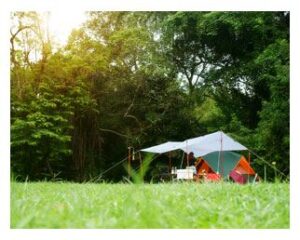 Pine Grove Campground is situated among a mature stand of white and red pine. This remote six-site campground provides a quiet haven for those seeking solitude on the Pigeon River with its good trout fishing opportunities. The High Country Pathway runs through this northernmost campground of the PRC making it a popular spot for trail users.
Round Lake Campground overlooks picturesque Round Lake and is located in a mature stand of large red and white pine that provides a thick bed of pine needles on which to pitch a tent. Round Lake is unproductive for sport fishing; however, children may enjoy teasing the small sunfish with a hook and line. Excellent blueberry and huckleberry picking is available in the Round Lake area. You can pick up the High Country Pathway right from the campground, plus it is a good area to catch a glimpse of turkey or elk.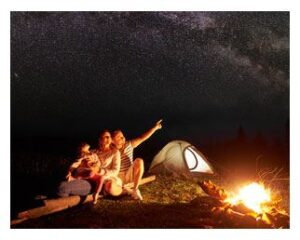 Town Corner Lake Campground is a secluded 12-site campground offering a quiet respite from busy roads. It has a boat launching site and fishing opportunities include bass and pan fish while the nearby Black River offers quality brook trout fishing. Wildlife viewing is a favorite pastime featuring elk, wild turkey, bobcat, pine marten, and deer along with many species of song birds. A Pathway spur connects this campground to the High Country Pathway.
Elk Hill, Johnsons Crossing, and Witness Tree Campgrounds are for equestrian camping. More information can be found on our Horseback Riding page.